Timeout is a common discipline technique where a child sits or stands at a designated location for a certain amount of time.
Throughout some of Jo Frost's shows, there have been many variations and aliases of this technique, some of them beginning with the word "naughty" (Naughty Step, Naughty Chair, etc.). Jo recommends keeping a child in timeout for one minute per year of their age.
Steps
Come down to the child's level and give a warning using a low, authoritative tone of voice.
Send child to timeout if the child disobeys the warning.
Come down to the child's level again and explain the reason they are in timeout.
Walk away (no talking) and set the timer for one minute of their age. (e.g. 4-year-olds stay for 4 minutes, 7-year-olds stay for 7 minutes, ages are sometimes rounded up.)
If the child escapes, bring them back to timeout, say nothing, and reset the timer. Ignore any attention-seeking behavior.
After timeout is over, repeat why they were there and ask for an apology.
If the child apologizes in a way that may not sound genuine or refuses to apologize, leave them in timeout until they are ready. If they escape, restart the timer again. If the child apologizes, give them hugs and kisses.
Variations
This is a list of the variations of timeout used by Jo Frost and the episodes they were mentioned in.
Naughty Step
UK
US
Naughty Spot
UK
US
Naughty Chair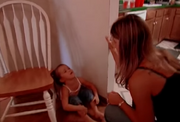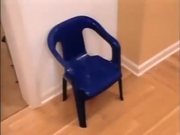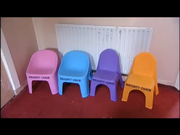 UK
US
Naughty Corner
UK
US
Naughty Bench
UK
US
Naughty Room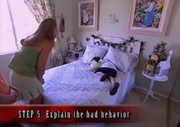 US
Naughty Zone
US
Naughty Seat
UK
US
Naughty Stool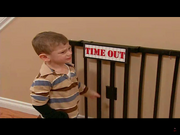 Naughty Point
UK
US
Naughty Beanbag
US
Naughty Circle
UK
US
Naughty Cube
US
Naughty Mat
US
Naughty Block
US
Reflection Room
UK
US
Reflection Beanbag
UK
Reflection Chair
US
Cool Down Area
UK
US
Penalty Spot
UK
Chill Out Zone
US
External Links